Got my Technician ticket in March of 2013 after a brief time in the CB world then got my General ticket in February 2013. You can usely find me on 15 or 20 meter band on the digital mode frequency's. I also like to work Packet QSO's through ISS. When I have time, I try to work some of the LEO satellites with my handheld arrow antenna & Baofeng UV-5RE+ ht. I am part of the AMSAT Satellite Communicators' Club. You can find out more by checking out my QRZ page

here.
My station includes: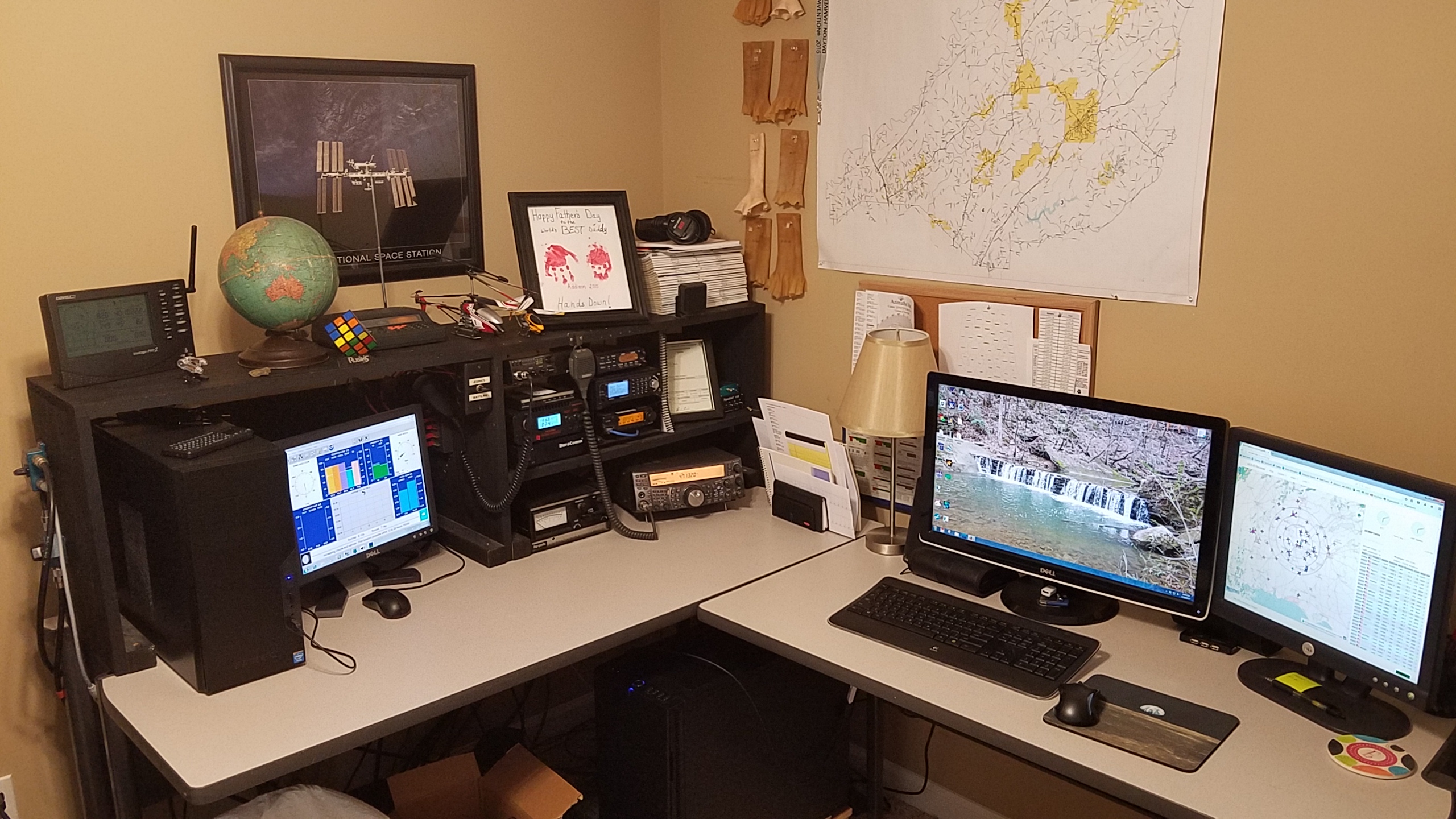 Icom IC-2200H (use for packet)
Icom IC-2820 (in my Jeep)
Icom IC-V8000 (use for mobile packet)
Baofeng UV-5RE+
Vantech TRL2832U SDR
I have 70 foot Rohn 25G tower to hold all my antennas. Thanks to Shane N4XWC, Timmy KJ4TDK & Clint KJ4VVZ for all the help putting it up. You can watch a time lapse video

here

of us putting it up in one day. It's a never ending task, I'm always changing something or adding something to the tower.

From the top down:

Diamond X50A 2m/440 Omni
Cushcraft 214 Boomer
Homemade 403MHz 11 element yagi
Mosley TA33 Classic Tri-Band HF yagi
All of these are controlled by a Ham 4 Rotor with a HY-gain rotor control.